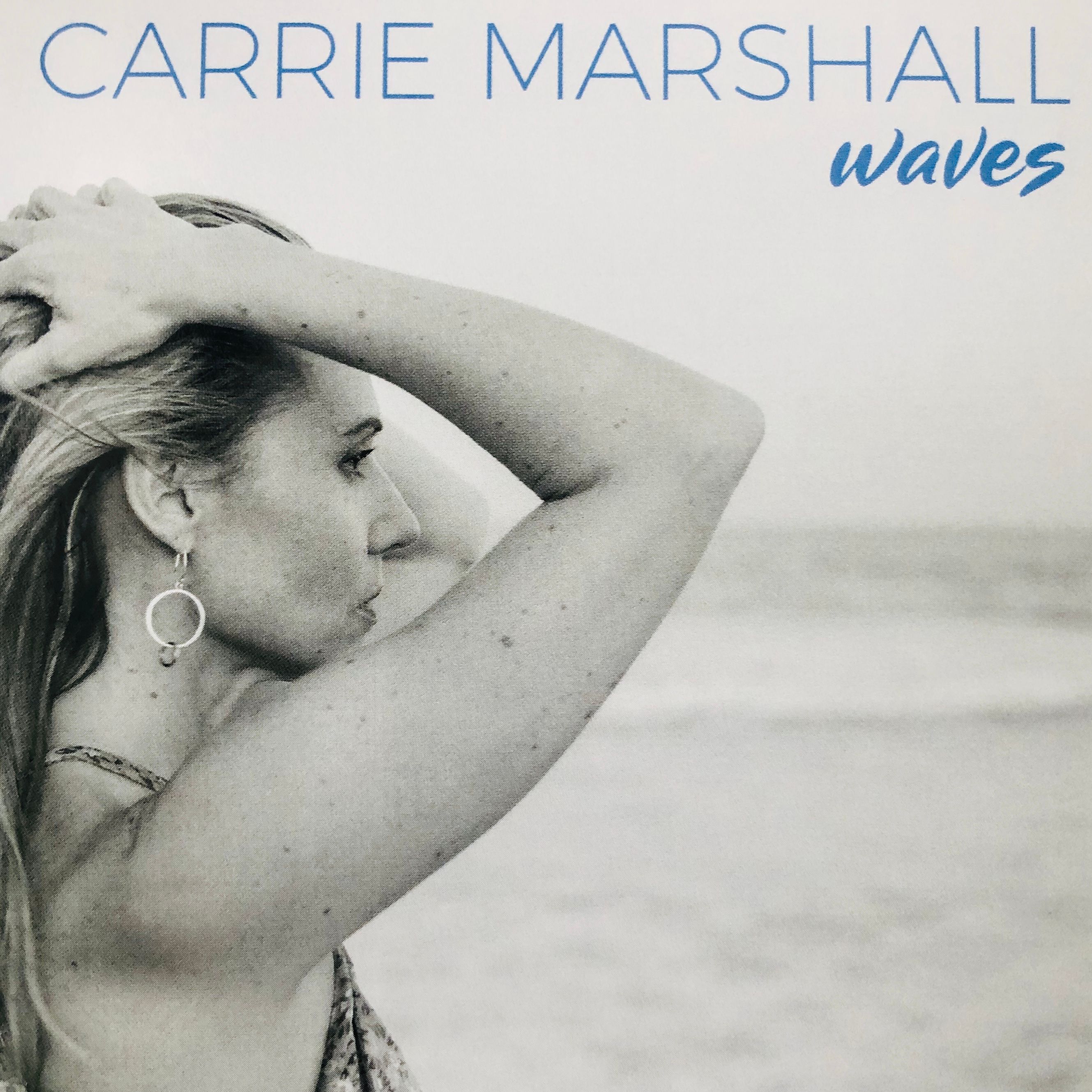 Carrie Marshall is a very versatile singer and songwriter based in North Carolina who has had a wide-ranging career. By the time she was a teenager, she was writing her own songs and lyrics. Since then she has performed frequently on the East Coast, lived in Nashville for four years where she worked as a session singer, recorded her debut album (Redemption), and moved to North Carolina in 2008. She has won such awards as singer/songwriter of the year in 2010 from the NC Songwriter Co-Op, 2012's Top Charlotte Vocalist from the Carolina Entertainment Network, and her song "Thoughts Unspoken" won the Top Ten Finalist award in the UK International Songwriting Competition in 2014. She has performed at such notable events as the Democratic National Convention, the Theatre Raleigh Songwriter Series, Jazz Arts Initiative (at the Blumenthal Theater), and Durham's Centerfest. The multi-talented Ms. Marshall, who joined the Moonlight Stage Company as the music director and songwriting instructor, has written music for films, been an actress, and released her CD Home in 2013 (new compositions written in the style of the classic songwriters including Cole Porter) and a Holiday EP Songs For Christmas in 2018. 
            Waves is different than all of those projects. It features 11 of Carrie Marshall's songs, including "Monday Blues" which she co-wrote with Tim Ross. The music ranges from passionate bluesy explorations to quieter ballads, from rockish romps to moments of spirituality. Utilizing a band comprised of organist Chuckey Robinson, guitarist Scott Sawyer, either Darion Alexander or Ron Brendle on bass, drummer Jim Brock, tenor-saxophonist Dave Finucane, and occasionally Carter Minor on harmonica and Carrie's husband actor Estes Tarver on second vocals, the focus is primarily on the singer who also contributes some piano playing. 
            On Waves, Carrie Marshall shows a great deal of variety in her singing. She is haunting on "Rainy Season" (a song with a "House Of The Rising Sun" vibe although covering a different topic), displays plenty of power on "Poor Wayfaring Stranger," is sensuous on the atmospheric "Under The Moonlight," and exudes a happy country feel on "Pollyanna." She hits some particularly strong notes at the end of "Monday Blues," is touching on the poignant love song "Me, My Lonely Heart, and I" (which has Dave Fox on piano), sounds intense on the rockish "Undone" (which features members of the group Peter Lamb and the Wolves), and is quite passionate on the blues ballad "Dividing Lines." Waves also includes the gospel ballad "Come Weary Child," "Phases" (which sounds like a vintage folk song), and the infectious "Waves" which has a powerful guitar solo from Scott Sawyer. 
Not that many singers can sound sincere and musical in so many moods and styles, or write such thought-provoking and enjoyable songs. Carrie Marshall, who sings throughout with understated power, occasionally cutting loose in impressive fashion, has created a set of music that is filled with subtle surprises and inner heat. She is a talent well worth following. 
Scott Yanow, jazz journalist/historian and author of 11 books including The Jazz Singers